2015 ended with great results in terms of help and assistance provided by SENGSAVANG to young women victim of or at risk of human trafficking and sexual exploitation.
This year, a total of 53 girls found support in the organization. 84% of them stayed at the shelter for more than 2 months, thus enjoying prolonged support and successfully completing a full vocational training session. Overall this year, 29 residents have completed the course, with 5 in the beauty training, 20 in sewing, and 4 in cooking.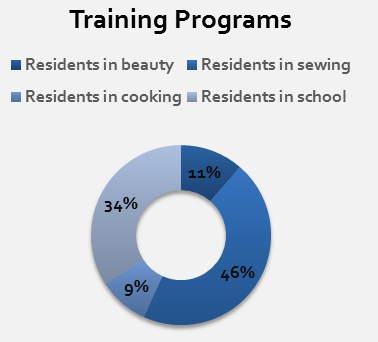 Among the girls that have been hosted in the shelter during the past year, more than half of them, 31 exactly, were successfully reintegrated in the community either by finding legal employment in Laos or Thailand, or opening their own micro-business.
SENSAVANG stays in contact and helps the girls after they have left the shelter, and in 2015 contributed to setting up microbusinesses for former residents, providing 11 girls with business starting kits.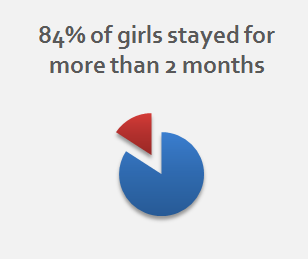 All the successful work that the organization could achieve in the 2015 wouldn't be possible without funding from our generous donors. We are looking forward to support at least as many vulnerable girls and women in 2016, if not more.